Karen Repine, MD
Corneal Consultants of Colorado | (303) 730-0404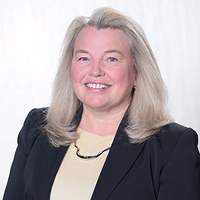 Dr. Repine is a board-certified ophthalmologist and a partner of Corneal Consultants of Colorado, P.C.
Dr. Repine graduated from the University of Colorado Cum Laude and then the University of Colorado School of Medicine With Honors. In addition, she received numerous academic and research awards including the distinction of being elected as a junior student into Alpha Omega Alpha, Medicine's National Honor Society for exceptional academic accomplishments. Dr. Repine next completed an internship in Internal Medicine and an Ophthalmology Residency at the University of Colorado during which she was actively involved in research, publishing numerous papers and presenting her research at International Scientific Meetings. To view Dr. Repine's complete CV, click here.
After completing her training in 1991, Dr. Repine started her own ophthalmology practice known as "Repine Vision and Laser." She has received additional recognition including being named 5280 Magazine's "Top Laser Surgeon in Denver", one of "Laser Vision's Top 100 Surgeons in the Nation," and the recipient of the VSP People First Award. Dr. Repine formally merged her practice with Corneal Consultants in 2013.
Dr. Repine grew up in Colorado, enjoys skiing, golfing and cycling, is the mother of three children, and is dedicated to practicing Ophthalmology "with care and a personal touch." She says, "We strive to get to know our patients and their families by providing excellent, comprehensive medical and surgical eye care."
For more information, please visit www.corneacolorado.com.