Brad Gustave, MD, MBA
Corneal Consultants of Colorado | (303) 730-0404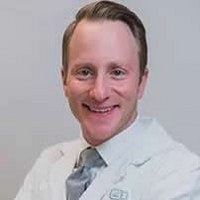 Dr. Gustave grew up in a small town in Southern Illinois. He graduated with a B.A. in Zoology and a minor in Spanish from Miami University in Ohio in 2002. He then relocated to Denver and received his Medical Degree and Masters in Business Administration from the University of Colorado, completing both degrees in 2009. He did his internship at Presbyterian St. Luke's Hospital in Denver, and then finished his ophthalmology residency at the University of Colorado – Rocky Mountain Lions Eye Institute in 2013.
He finished his fellowship training in Cornea, Cataract, External Disease and Refractive Surgery at Cornell University and New York Presbyterian Hospital in 2014. He is Board Certified and is a Diplomat of the American Academy of Ophthalmology. To view Dr. Gustave's CV, please click here.
Dr. Gustave and his wife moved to Colorado in 2002. His wife is an artist and art historian, and they greatly enjoy the growing art and culinary scenes in Boulder and Denver. They also have a passion for the mountains and enjoy skiing, rock climbing, camping and hiking with their dog, Penny.
For more information, please visit www.corneacolorado.com.